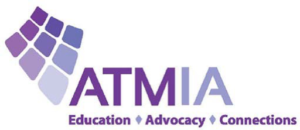 AUGUST 16, 2018
The world's first ATM was installed 51 years ago, in 1967, in London. Since then the ATM industry has advanced and revolutionized financial services, directly impacting the lives of a vast majority of people worldwide.
As part of the ATM industry, we want to promote the growth and usage of ATMs and the industry as a whole; it is because of this that we are NOT in competition with our clients. We strongly believe in advocacy for the betterment of the ATM industry. Education of prospects and clients supports our tenet of integrity.
Part of the philosophy of TransNational ATM is that we take pride in the education of our prospects and clients. We want you to understand the industry and make sound decisions that allow you to stay in this business for many years. We share what we know.
That is why TransNational ATM has paired with the ATM Industry Association (ATMIA) and Triton's ATMGurus to sponsor the 2019 ATMIA Educational Scholarship Program as a way to enrich a selected candidate's education and career in the ATM industry.
The scholarship, a $3,300 value, includes a full conference pass to the 2019 ATMIA U.S. Conference at Disney's Colorado Springs Resort in Orlando, February 19‐21, airfare, hotel accommodations, transportation to and from the airport and conference meals. In addition, it includes ATMGurus' comprehensive Retail Boot Camp ATM training at Triton's Long Beach, MS location.
Any U.S. business owner, service technician, independent sales representative or other industry employee may apply. Consideration is limited to those who have not attended a previous conference and are not current ATMIA members. "This is a big opportunity to gain knowledge of the ATM industry as a whole, and to enjoy expert training from Triton on a range of retail ATMs being used around the world," said Mike Lee, CEO of ATMIA. "This is a unique chance to mingle with, and learn from top industry leaders, especially for someone new to the industry."
"At TransNational ATM we take pride in the education of our clients and prospective clients. We want them to understand the industry and make sound decisions that allow them to stay in this business for many years," Debbi Haacke, owner of TransNational ATM said. "That is why we have teamed up with ATMIA and Triton's ATMGurus to offer the 2019 ATMIA Educational Scholarship Program."
The largest ATM industry conference in the world, the ATMIA U.S. Conference includes a full day of workshops and two days of educational sessions covering a multitude of industry‐relevant topics from ATM security to asset management and innovations in payment technology, and an exhibit hall that includes the key vendors in the industry.
In addition to attending all the educational sessions and workshops, the ATMIA exhibit hall holds a wealth of knowledge. "Exploring the expo hall is a rare chance to compare products and meet the people behind the companies," according to James Phillips, ATMGurus Vice President of Sales and Marketing. "Networking is such a huge part of the ATM business. Between the conference and our Retail Boot Camp, the selected candidate is going to come in contact with the people who helped revolutionize the industry."
Applications and a full description of the 2019 ATMIA Educational Scholarship Program can be found here.
We are proud to be a sponsor of this educational opportunity and excited to meet the selected candidate. Good luck to you all!
ABOUT TRANSNATIONAL ATM CORPORATION — Founded in 2008 and based in Irving, Texas, TransNational ATM is a leading ISO representing more than 3,000 ATMs in 40 states throughout the United States. Owned and operated by Debbi Haacke, a successful businesswoman, TransNational ATM is a certified women's business-owned company, which provides the company with unique opportunities for corporate and government bids. For more information, visit www.TransNationalATM.com LinkedIn, Facebook, Twitter.
ABOUT ATMIA — ATMIA is the leading non-profit trade association representing the entire global ATM industry. ATMIA serves more than 10,700 members from over 650 participating companies in 67 countries spanning the whole ATM ecosphere, including financial institutions, independent ATM deployers, equipment manufacturers, processors and a plethora of ATM service and value-added solution providers. ATMIA provides education, advocacy and connections to help its members keep abreast of industry news and developments; increase knowledge and professionalism; improve operational efficiencies; understand and influence regulatory processes; participate in the local, regional and global ATM community; and forge new relationships to advance their businesses. Founded in 1997, ATMIA has active chapters in the United States, Canada, Europe, Latin America, Asia-Pacific, Asia, Africa, India and the Middle East focusing on the unique needs and issues of each region. For more information, please visit www.atmia.com. Follow ATMIA: LinkedIn, Twitter, YouTube.
ABOUT TRITON / ATMGURUS — For the most reliable and highest quality ATMs, smart safes with real-time tracking software, multi-brand parts and repairs, nothing beats Triton, VersaSafe, and ATMGurus. A trusted name for almost 40 years, Triton continues with our partner companies to set new standards in the industry. ATMGurus is a multi-brand one-stop shop for parts, repair and training for all popular retail ATM brands with over 10 million in stock ATM parts and accessories. Learn more at www.triton.com.
Media Contacts:
Debbi Haacke
TransNational ATM Corporation
(972) 402-0002 Cell
Dana Benson
ATMIA
605-582-7058